Prizes paid back to players
By law, all games must return between 87% and 95% of all wagers on an annual basis. Games can return above 95% with the Lottery Director's approval.
How revenue from Video Lottery games is distributed:
Approximately 44% of the revenue is paid to the three tracks as commissions for operating the games.
Approximately 37.5% is contributed to the State General Fund to help pay for state services.
Approximately 10.7% goes toward increasing the size of the horse race purses.
Approximately 7.8% goes toward leasing, servicing and upgrading the games, and for monitoring the games with the Lottery's central computer system.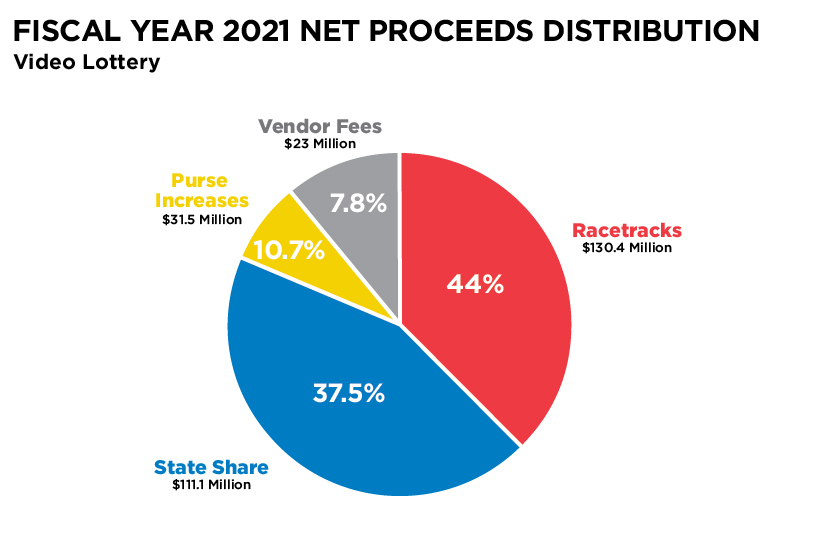 Video Lottery Monthly Proceeds and Distribution